Strongpoints
Touchless interactive kiosk that offers the best experience on the market
All-in-one solution ready to use
Highest precision and interaction
No risk of touching the screen by mistake
Available in 4 colours: Lava Red, Atlantic Blue, Mint Green or Honey Yellow
Description
The ultimate interactive kiosk that delivers the Best Touchless Experience on the market.
AIRxTOUCH was developed with the user in mind. Users will experience the technology in the same way. Even those who consider themselves non-techies.
For every need · For every one · For every moment
AIRxTOUCH® TECHNOLOGY
Based on powerful proprietary image processing algorithms, the patented AIRxTOUCH by iNUI technology provides exceptional near-screen interaction (6-9 cm from the screen) and the most complete user experience on the market.
Enabling click, double-click, drag & drop, slide, zoom interactions - with a precision of 3 mm - AIRxTOUCH is as easy to use as a traditional touch device.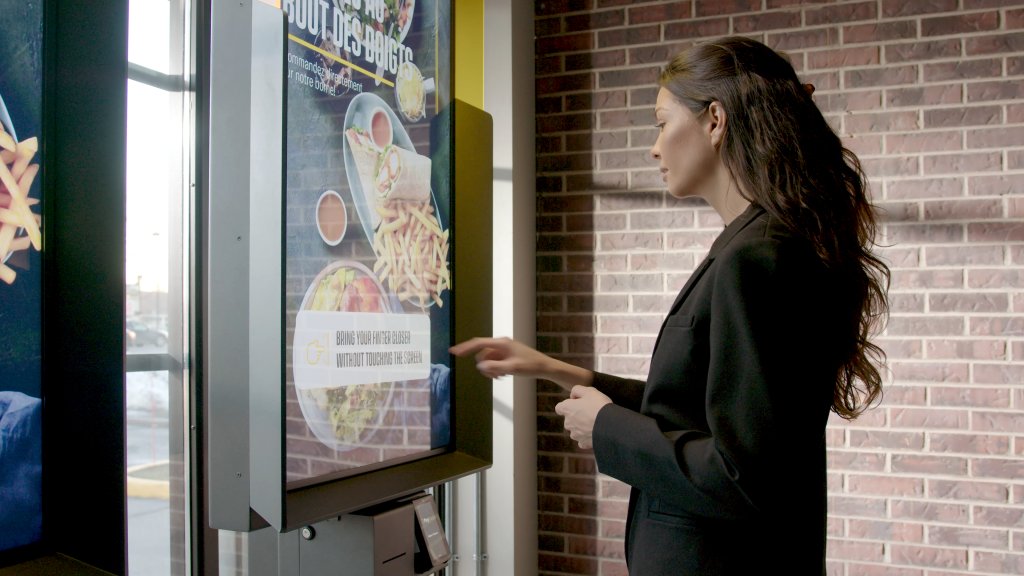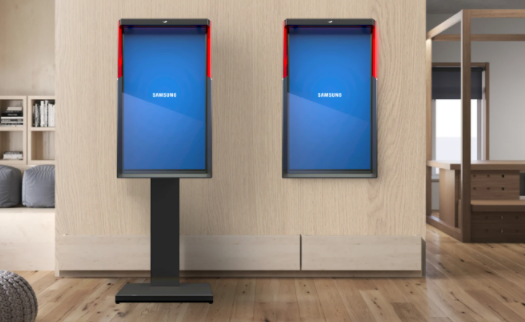 Technical data
System AIRxTOUCH® KIOSK Series 3 - 55" 4K UHD
Display SAMSUNG QM55R - 55" LED 700 nit - 4K UHD
Connectivity WiFi + Integrated Ethernet port
Player INTEL Core i5 - 2.3Ghz - 120Go SSD - 8Go RAM
Warranty 2 years carry-in - Expandable (1 more year)
Metal Stand Built-in invisible PC slot + Integrated 5v power supply
The audiovisual department at CK has experienced strong growth in recent years, with interactive screens, classroom equipment, digital signage, teleconferencing equipment, etc.
Audiovisual Supervisor / Major Account Sales Consultant
AIRxTOUCH : Installez-le comme vous le souhaitez
4 COLOURS TO CHOOSE FROM : vailable with Lava red, Atlantic blue, Mint green or Honey yellow Plexiglas® inserts.
ALL-IN-ONE SOLUTION : Unpack. Plug. Play! Our kiosk is already calibrated and ready to work.
WORLD CLASS EQUIPMENT : Our kiosk comes with a 55″ Samsung professional display and is powered by a Intel NUC player.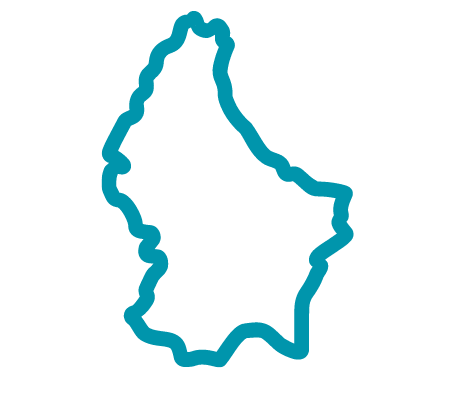 Information on the local character
iNUI Studio is a company based in Luxembourg. The company has developed and patented AIR TOUCH® (granted in the USA and Europe), a technology based on real-time gesture recognition allowing contactless interaction.
AIRxTOUCH® KIOSK was conceived and designed in Luxembourg. Manufactured in France, its final assembly is carried out in the Grand Duchy. As well as the calibration of the system, quality control and logistics.
All CK services are carried out by local staff, trained in these advanced technologies.
Some of our partners