Waiting is frustrating, demoralizing and time-consuming, yet it's inevitable. It has a negative impact on the satisfaction that visitors (customers, users, patients...) feel when they have to visit an establishment.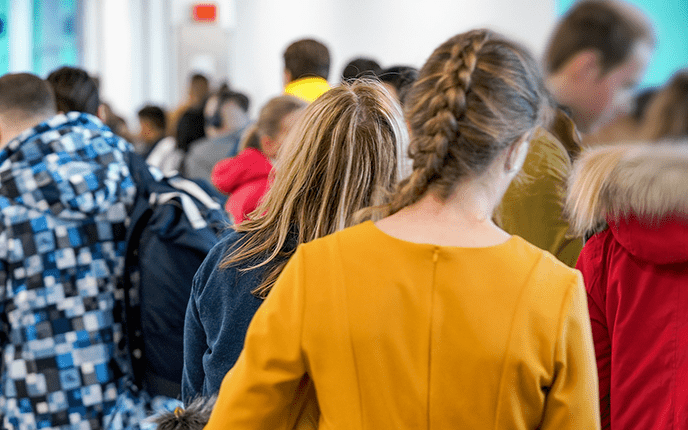 Yet many professionals don't seem to be tackling this problem head-on, giving the impression that they pay little heed to their visitors. Yet solutions do exist, adapted to different types of queuing, different sectors of activity and different sizes of organization.
So today, rather than talking about solutions for managing reception and queuing, we're going to ask ourselves an obvious but crucial question: why manage waiting ?
For visitors
Visitors want to be in control of their time by planning their visit:
Plan their visit with an appointment
Know the waiting time
Express their needs to ensure direct access to the right person
Be free to move around while waiting
For employees
Employees want to make the most of their skills:
Without the stress of queuing
Knowing the visitor's needs so they can deal with their requests efficiently
Have tasks planned and reminded
For the organization
The organization wants to ensure optimum service quality:
Receive appointments and walk-ins smoothly
Allocate resources according to the day's activity
Plan activity over time
Analyze statistical data
For the company
The company wishes to improve its exchanges with people with disabilities:
Offer a quality of welcome adapted to disabilities
Improve agent/visitor relations
Reduce unnecessary travel
Virtual ticket: Orion eliminates the wait for your visitors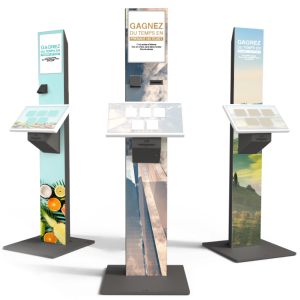 With Orion solutions, you can easily digitize your queues thanks to a wide range of modules that allow you to receive your visitors in the most fluid and flexible way possible: online appointment booking, event management, virtual ticket and SMS ticket, multifunction interactive kiosk reception, business intelligence, video communication and customer engagement...
This solution can be used for an unlimited number of departments, workstations and sites, and is compatible with our hardware range (kiosks, LCD displays, video screens, etc.). Its functionalities contribute to improving customer reception and team work, as well as flow management, increased profitability and more accurate business analysis.