Get the status of your print fleet for preventive, monitoring and analysis purposes.
Reduce operational and environmental costs
Automate meter readings
Study the periods of use
Structure your fleet by office, site, activity
Eliminate your toner inventory
Develop a proactive management of your fleet
What is the purpose of monitoring?
Monitoring allows you to obtain the status of your printing equipment for preventive purposes, controls and analyses. It allows, in real time, to alert you in case of malfunction and thus to be able to act quickly.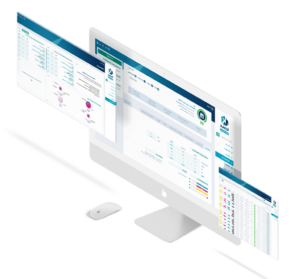 What we offer you:  A follow-up of the technical information!
Counter: Gather information about the activity of your fleet: what is your printing volume? Which machines are used the most? What is the energy consumption of your fleet?
Breakdowns: Identify at a glance the existing breakdowns in your print fleet. They are automatically sent to you via a notification and are visible in your interface.
Status: You can follow the evolution of the status of your fleet, renew your equipment, and thus always have a functional fleet, of quality and in working order.
Usage analysis: All the quantities, the volume of printing, copying and scanning are recovered through automatic reporting in the form of graphs and tables. You can set up the analysis, the sending, the structure, the period according to your needs and desires.

Improve the quality of your service and your business
Diagnose technical requests
Automate the ordering of new cartridges
Avoid breakdowns and long malfunctions
Automate the sending of a technician
Delegate the replacement of your cartridges
Automatically generate reports and analyses