Print
Products related to
Are you a retailer or e-tailer who packs and sends several parcels every day? Then a parcel that arrives in perfect condition at the recipient's door is probably one of your priorities!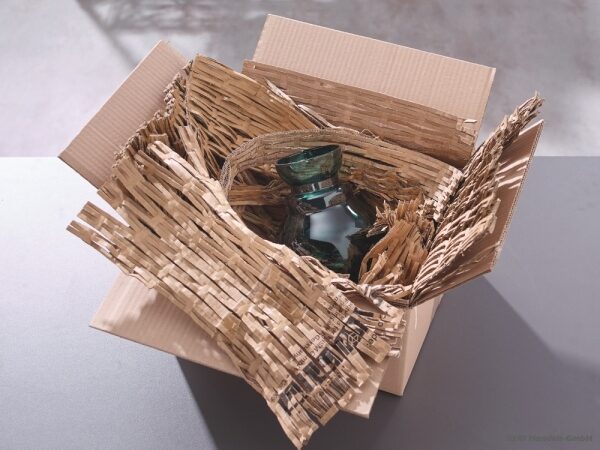 Do you also receive a number of shipments of goods, and therefore used cartons that accumulate and you don't know what to do with them?
We offer you an alternative that allows you to solve both problems while doing something for the environment.
Use your used cardboard to make packaging protectors!
Cardboard is a raw material that should not be thrown away carelessly, it is a resource that can be easily reused.
You can make your own packaging materials with the HSM cardboard padding machines. Used cardboard can be easily processed into cushioning mats or cushioning material compressed to the desired width.
Cutting and punching is done cleanly in one simple and easy step. The filling material can be used for different purposes, depending on your own needs.
Are you packed? Contact us for more information on this product. We can support you in developing your business