Print
The meeting rooms of your organization can become a real strategic asset. Conducting a videoconference between employees, making a sales presentation to your prospects or customers, welcoming visitors are all part of your company's life.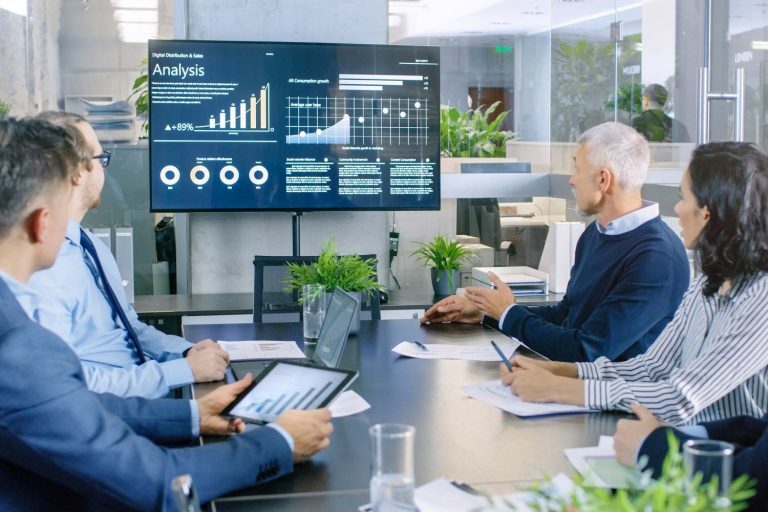 Being equipped with modular and digital rooms is a real asset. The means of communication are essential in a meeting room. In this sense, the digital tools allow to improve the interactivity between the individuals.
Here are some examples of essential products to equip your meeting room:
Kindermann Klick and Show
KLICK & SHOW allows you to easily share content from your laptop or mobile devices on a large screen. A wireless, cable-free screen projection system for a professional and convenient room.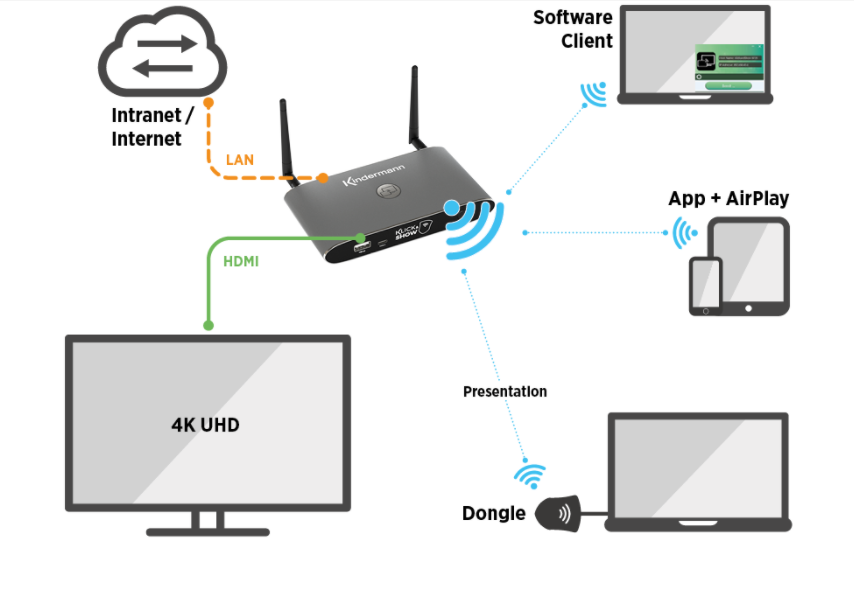 RALLY BAR & RALLY BAR MINI: AI-assisted cameras
Rally Bar & Rally Bar mini are Logitech's first all-in-one video bars. Suitable for mid-sized meeting rooms, they offer all the features you need to conduct a video conference.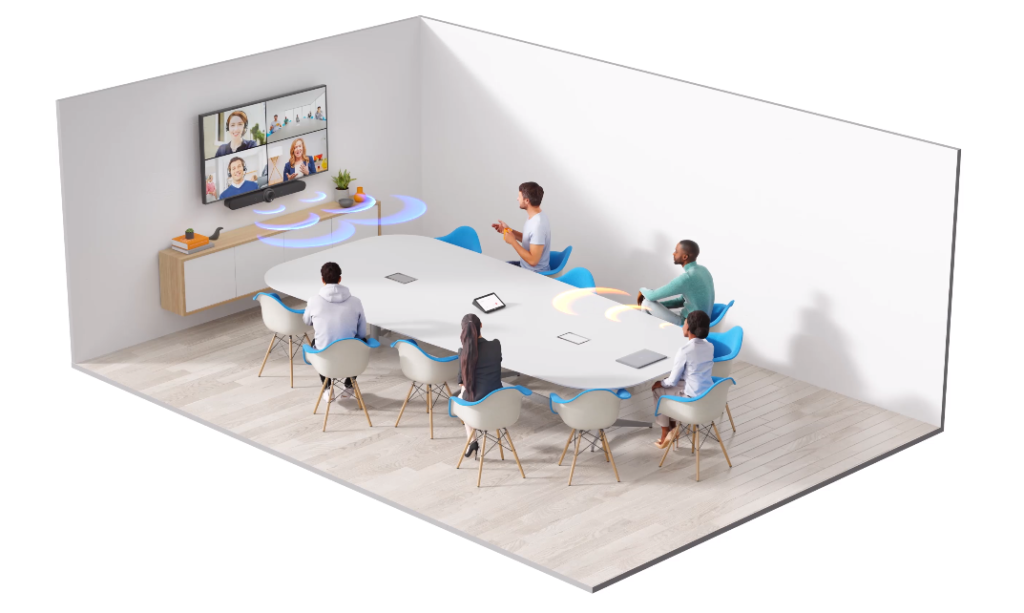 Start your meeting in a flash by connecting your Rally Bar easily to your display. Automatically adjust for loud and soft voices while removing unwanted sounds with artificial intelligence-based RightSound technology that improves over time.
Speechi Interactive Displays
Speechi interactive displays are like giant touchscreens. They are intuitive to use and do not necessarily require a PC to operate.
Moreover, thanks to the Android system, you can install your applications in the same way as on your smartphone or tablet.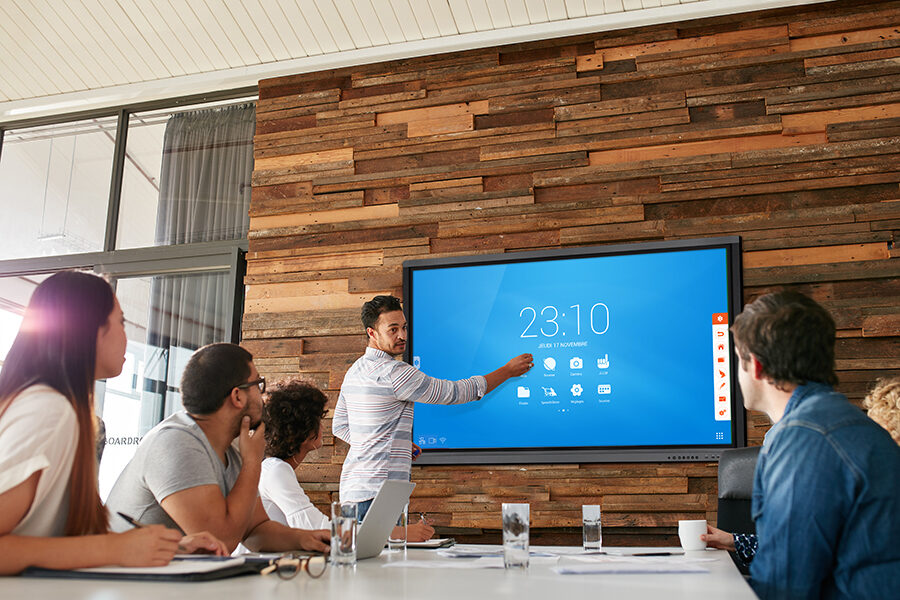 During your presentations, you interact with your screen. No need for a peripheral or any other hardware: Speechi interactive screens are completely autonomous and intuitive.
Our audiovisual experts will help you to digitalise your meeting room. We advise you on the tools that best suit you and that will enable you to become more innovative, more efficient and more effective.