Print
Product related to
Konica Minolta introduces the AccurioPress C7100 series of new digital colour presses that are packed with innovative technologies: intelligent automation, unique finishing options, outstanding quality, advanced features, reliability and long life. The result is a press that gives Graphic Industries professionals the ability to grow their businesses and create new opportunities.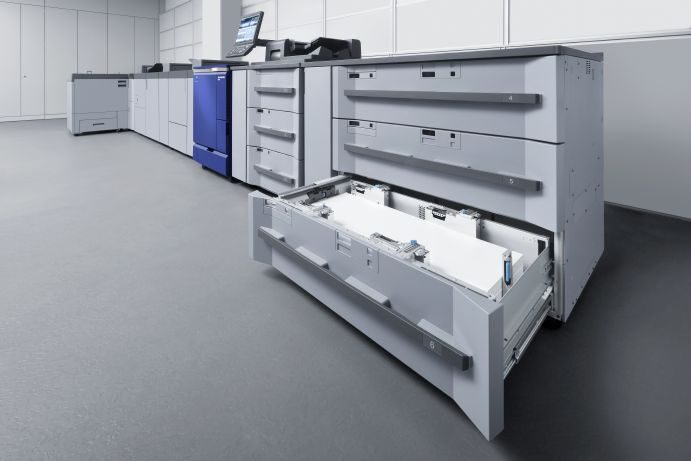 Uncompromising quality
Konica Minolta's latest Simitri V toner features low-temperature fusing, which reduces energy consumption during production and ensures low maintenance. It prints with exceptional quality, allowing for a more matte finish, on an even wider range of media, up to 400 g/m2. With an output resolution equivalent to 3600 x 2400 dpi, results are outstanding, even for the longest runs.
Advanced features
With automatic double-sided banner printing up to 900mm and the ability to handle textured media, the press is so easy to use that even the most complex projects can be completed by a single operator.
Intelligent automation
By instantly and accurately detecting the media being used, the optional IM-101 Intelligent Media Sensor makes it easy to find the best paper configuration. At the same time, the optional IQ-501 Intelligent Quality Care Module ensures perfectly consistent colour quality and duplex registration on every print in real time. To avoid printing errors, users can also benefit from data that is directly comparable with the IQ-501's scan data, thanks to real-time variable data inspection (VDI).
Unique finishing options
You can print full page on long sheets of paper up to 900 mm on both sides, as well as booklets and mailings.
The AccurioPress C7100 also offers a wide range of additional finishing options and functions, in addition to booklet making, stapling, iron-on binding and spiral binding.
Konica Minolta's TU-510 inline cutting unit is available for this new series.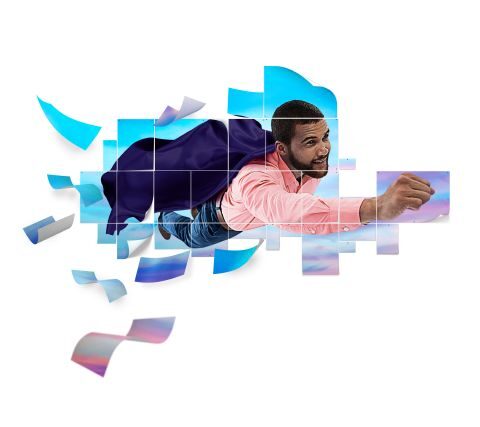 Contact our Professional Printing expert for more information on ACCURIOPRESS C7100