Print
For more than 70 years, CK Charles Kieffer Group has accompanied you in the development of your business in Luxembourg. We provide digital solutions for the printing, scanning and global management of your professional documents with ease.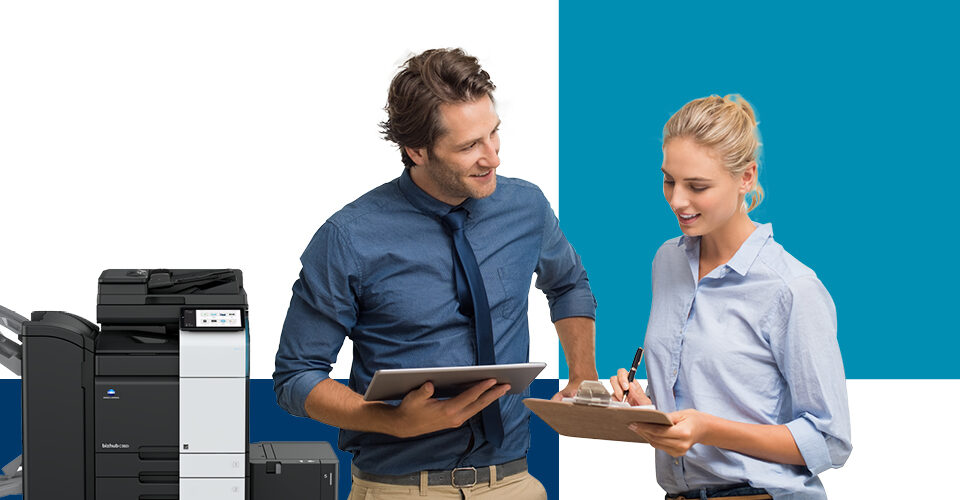 Services at CK are structured into various divisions with operational and multidisciplinary support from 32 people specialising in hardware, software and IT, in order to provide our customers with services throughout the project's life cycle.
Thanks to a well-trained team familiar with current technologies, engineers provide support and ensure that our equipment integrates perfectly into your existing infrastructure.
A local service
CK is a local company with its headquarters here in Luxembourg, and knows the region well. Another key benefit is the fact that our call desk is multilingual (Luxembourgish, French, German and English) and our help desk is available in French and English. Equipment is prepared, shipped and installed by CK teams in Luxembourg.
A fast service
To ensure a faster service, CK has a 600 m2 stock of parts and consumables at its site in Leudelange, and our staff are tracked using geolocation when out and about to boost our efficiency.
The services that we offer

Training
Customers wanting an independent grasp of products' primary functions, procedures, and functionality can complete basic training.
Rental
Various equipment rental options are available.
Consulting and security
CK suggests analyses and improvements for the machine pool as well as for current and recommended processes, across multiple levels.
Livraison
Taking charge of preparation, delivery, trade-in and connection of products.

Staffing and subcontracting
CK offers various services to suit you, including an onsite technician or servicing at the CK premises.

Support and maintenance
The after-sales service offers a wide range of activities at various levels, from preventative or curative maintenance to replacements or the replenishment of consumables.

Monitoring

Looking after M2M (machine-to-machine) communications, completing monitoring reports, managing applications dedicated to SAV and the work process
Contact us to take advantage of our services in Luxembourg