Print
Products related to
Discover the bizhub i-SERIES multifunction printer range from Konica Minolta, exclusively in Luxembourg at CK.
We have simplified, secured and improved what technology can do for your business. Discover in 10 points how this range can change the way you work.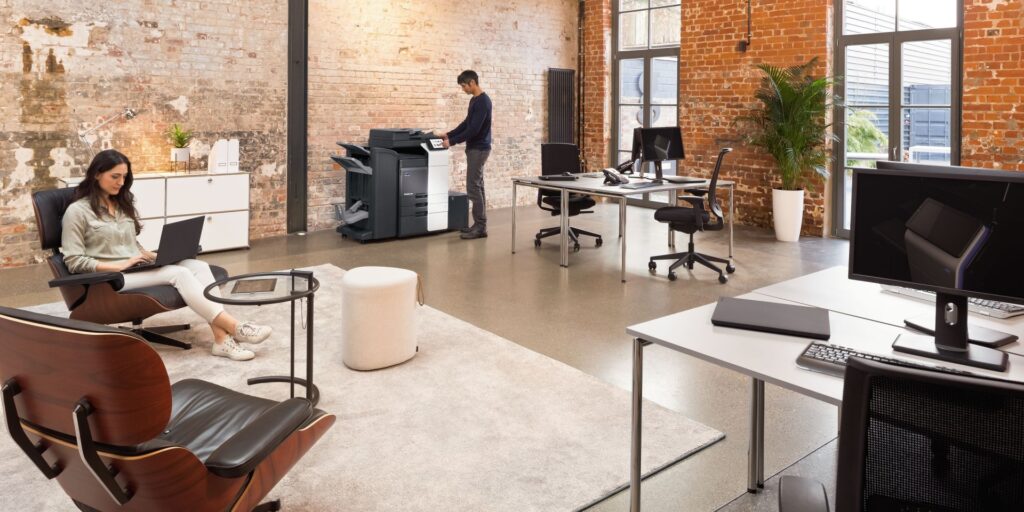 1 - An exceptional user experience
A touch screen and a user interface that has been totally redesigned to be easy and efficient to use. No training is required, just use it like you would your smartphone.
2 - Total security with you in control!
Maximum protection for your company's data: scanning and printing without any risk whatsoever!
3 - Simple, streamlined design
Equipped with a touch screen display and a beautiful finish, the bizhub i-SERIES will fit perfectly into your office environment.
4 - Always up and running
Benefit from a long service life for your device thanks to component parts designed to last. Our after-sales service can help at any moment, and we have local stock with the parts required to perform routine maintenance on your printers
5 - Intelligent and innovative
The i-SERIES devices intelligently collect data for self- diagnostics, maintenance and consumable changing.
6 - Performance and productivity
The new i-SERIES range was designed to optimise company performance and productivity whilst adapting to all user needs.
7 - Fully customisable home screen
Create your own working environment with a customisable user interface.
8 - Better for the environment
Lower energy consumption, less noise and a shorter preheating time help you save energy compared with a standard product.
9 - Versatile finishing options
Versatile finishing options including stapling, perforation, letter folding and booklet creation. Benefit from improved office productivity.
10 - Experience of the office world paired with local service
CK | Office technologies support your company's digital transformation, improve the working experience for your employees, and boost the efficiency of your organisation.
Our goal is to make you more competitive. We have been providing you with our experience in the office/digital world and our local service since 1946.
Discover the Bizhub
i-SERIES range
Would you like to contact our experts?