Print
Product related to
The RGPD regulation (2018) imposes strict rules regarding the management and protection of European citizens' personal data. Companies must be able to guarantee the security of this data at all times, including its safe destruction. In this article, we will discuss the importance of a document shredder to comply with the RGPD regulation.
What you need to know: What is personal data?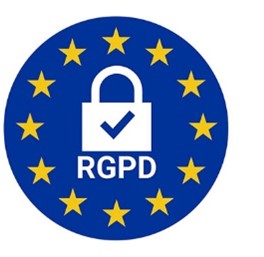 The General Data Protection Regulation (GDPR) regulates in a uniform manner, access to personal data within the European Union (EU). Companies that collect, process and use personal data must ensure that it is destroyed and disposed of in accordance with data protection laws. Personal data refers to all individual data about a person's personal or objective situation, such as name, age, marital status, telephone number, e-mail address, license plate, medical data and value judgments such as diplomas, etc.
In case of a data breach, the data controller may be subject to severe fines.
In case of damage, the data controller can be fined severely.
The most common data protection gaps:
No shredders in use or shredders with the wrong level of security.
Home workstations are left out of the equipment.
Rights and obligations are underestimated when processing order data.
Unauthorized persons have access to offices or data via data carriers (USB sticks, etc.).
This is where document shredders come in.
There are different levels of security that document shredders meet - or don't meet. The more sensitive the data, the higher the security level of the document shredder must be to ensure data protection.
HSM therefore recommends a RGPD compliant document shredder with a security level of at least P-4 (standard, may vary depending on the industry, e.g. banking or insurance). The amount of data to be shredded and other criteria should also be observed when purchasing a document shredder suitable for data protection.
The benefits of a document shredder to comply with RGPD regulations are numerous, including:
Personal data protection: A document shredder is essential for protecting the personal data of your customers and employees. By securely destroying documents containing sensitive information, you can prevent data breaches.
Industry Compliance: Industry standards require that companies securely destroy documents containing sensitive information. By using a document shredder, you can comply with these standards.
Protection of company reputation: By protecting your customers' and employees' data, you can avoid data leaks that could damage your company's reputation. Customers are more likely to trust a company that takes their data security seriously.
Save time and money: Using a document shredder can save you time and money. By securely disposing of documents containing sensitive information, you can avoid the expense of a data breach.
In conclusion, a document shredder is an essential investment for any business that wants to comply with GDPR regulations and protect the personal data of its customers and employees. By using a document shredder, you can ensure the security of your data while meeting industry standards, protecting your company's reputation, saving time and money and being environmentally friendly.
Make sure you destroy personal documents where they belong: right in the workplace. HSM offers the right solution for any security need. We can help you choose the right file shredder.