Charles Kieffer Group at the LuxDidac 2020 edition
Charles Kieffer Group is your partner for your needs in products, solutions and software for the office world in Luxembourg for more than 70 years. We offer intuitive and collaborative tools for education and training. The use and integration of our hardware and software solutions will perfectly fit your daily needs for presentations and meetings as well as the ergonomics of your classrooms.
IMPACT Plus™
Much more than just an interactive screen.
Designed by teachers, for teachers, IMPACT Plus is more than just an interactive touch screen, it offers a truly intuitive and collaborative experience. Feature-rich, with solutions to free teachers from the constraints of the traditional restrictive classroom. Make lessons extraordinary with the new IMPACT Plus.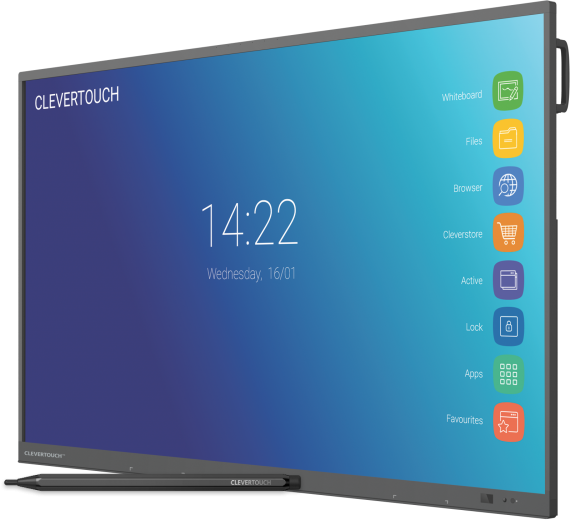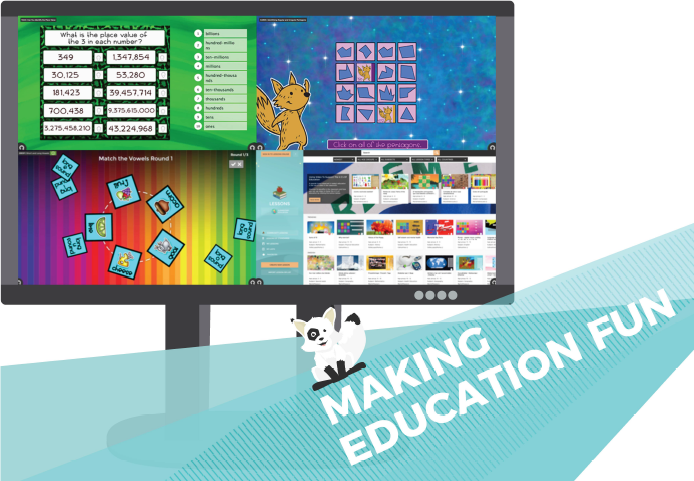 Educational software that brings interactivity to your school and stimulates class engagement using smarter human interaction.
Snowflake allows teachers and students to tell interesting and interactive stories that fit the curriculum, and allows for simultaneous personalized teaching making the program relevant to the lives of the students. For teachers, Snowflake also means spending less time preparing and more time working with students.
SpeechiTouch
Pro Android touch screen with 20 touch points for more interactivity
With its Android core, the SpeechiTouch Pro touchscreen is as intuitive, simple and fast to use as a touch tablet. Perfectly autonomous thanks to its integrated Android chip, the interactive screen pro starts up in seconds and works without having to plug in a computer.
The multitouch (20 contact points) increases tenfold the interactive dimension of touch screens by allowing several people to intervene simultaneously on the screen. The professional interactive screen also allows up to 10 people to write simultaneously.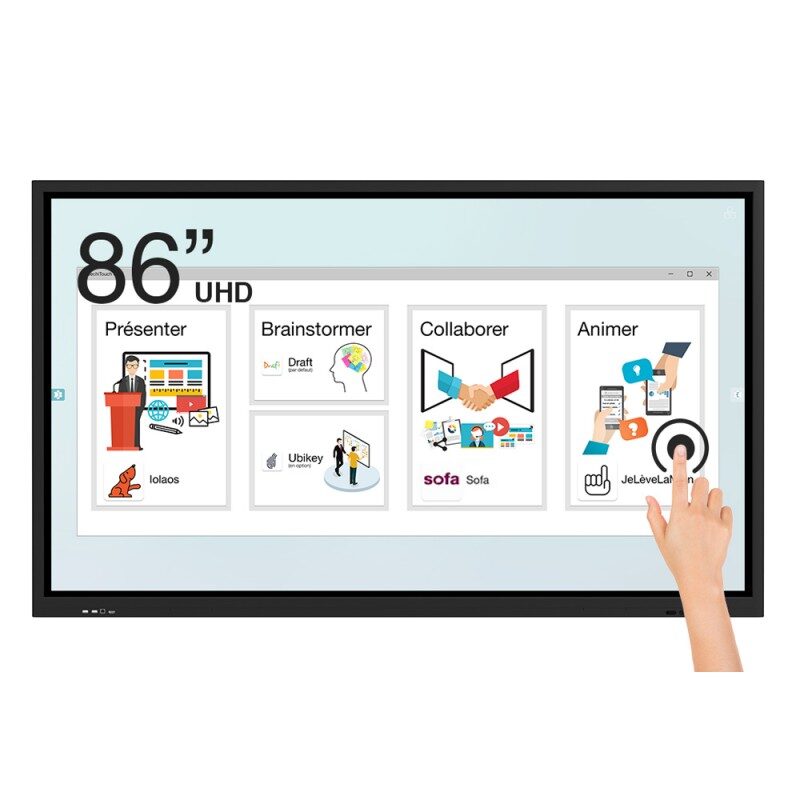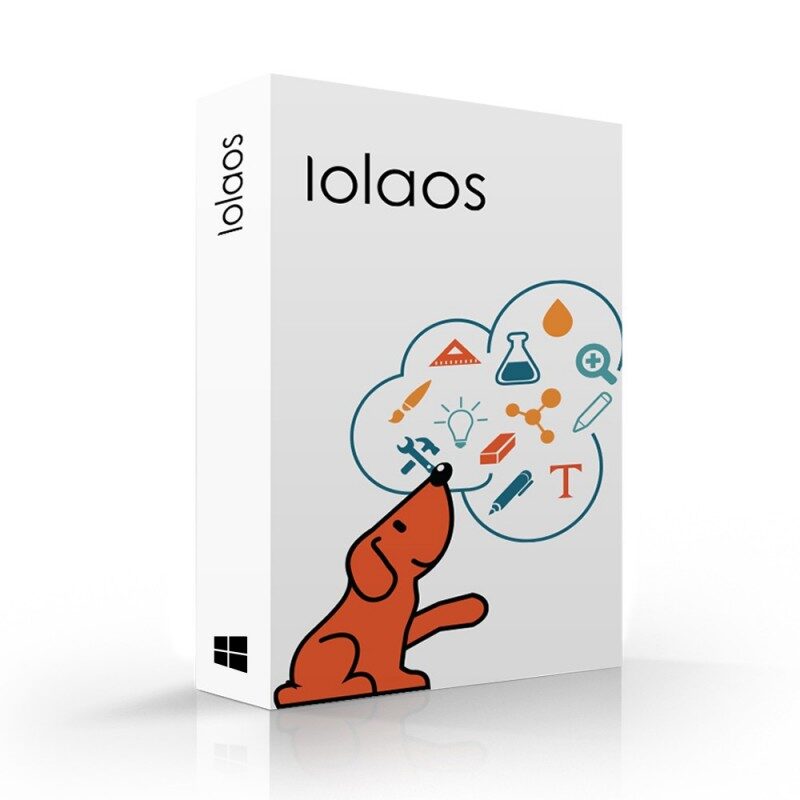 Iolaos
Iolaos is a very simple and complete interactive software, optimized from the start for multitouch touch screens. Thanks to Iolaos, your interactive presentations become multimedia. Add videos, sounds, annotate your images, use digital resources for even richer presentations.
The Iolaos software is easy to use and offers multiple functionalities,
It contains numerous digital resources and scientific modules: mathematics (geometric formulas and plots), physics (forces, electricity) and chemistry (materials, chemical elements).
It has many advanced functions (shape recognition, handwriting recognition, pdf and PowerPoint import, viewer, animated presentations, group work...).
SAMSUNG FLIP
Samsung Flip is an interactive screen that makes teamwork simple and easy.
With the Flip 2, you can create freely with a smooth writing experience, similar to that of pen on paper. Ideas flow through smooth collaboration with an intuitive user interface. And thanks to a host of handy features, presentation is easier and more flexible than ever so you and your team can share ideas and expertise from all sources.
Whether you're solving your next big problem, thinking about your next big idea, planning your next presentation, or designing your next project, Flip 2 helps you make sure it's done right.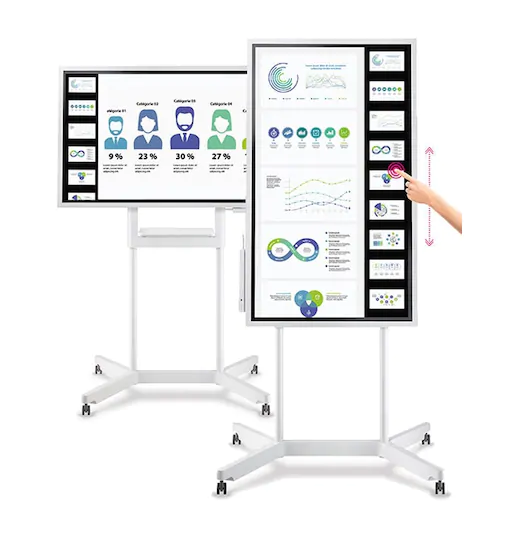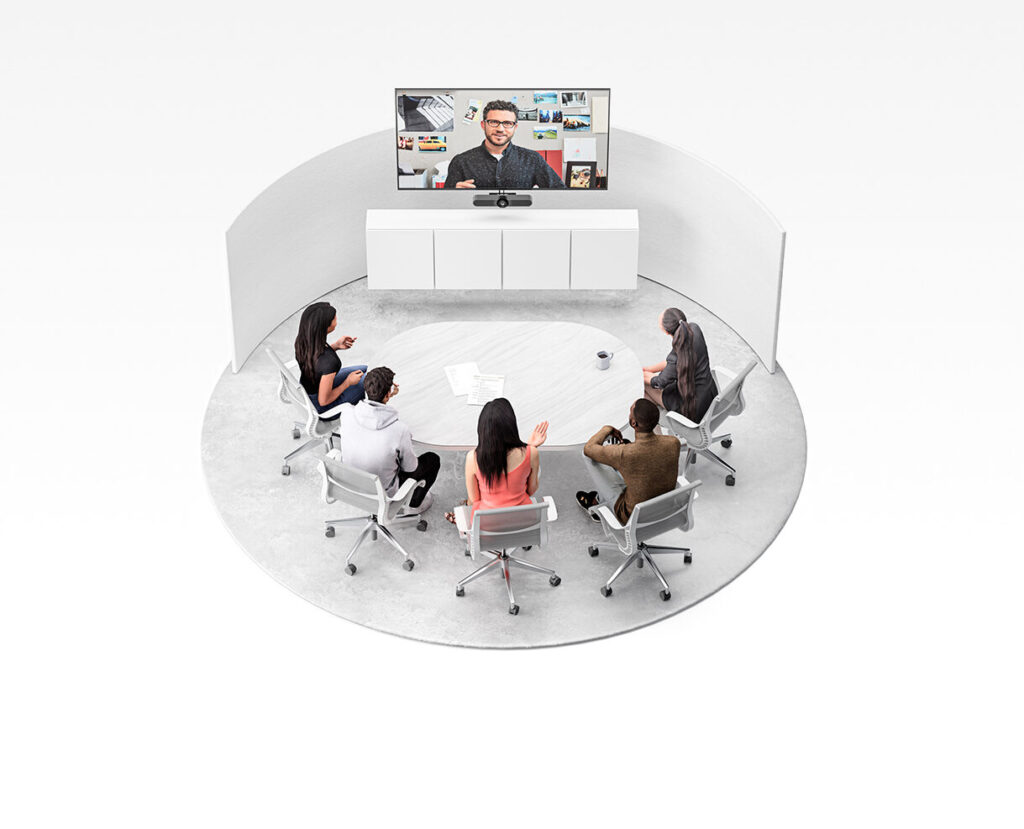 MeetUp Logitech
All-in-one ConferenceCam with a very wide angle lens for small rooms!
MeetUp is Logitech's premium ConferenceCam solution designed for small conference rooms. No more crowding around laptops.
With a 120-degree wide field of view and a multidirectional panoramic lens, MeetUp detects every seat. Its integrated audio system is optimized for the acoustics of small conference rooms and allows everyone to be seen and heard.
Klick & Show
Your Klick & Show presentation system for fast, secure, wireless & Wifi transmission to your screens. The meeting starts where you are!
During meetings or presentations, people like to focus on the important things - content and ideas. The Kindermann Klick & Show presentation system allows users to share the content on their laptops or mobile devices in a very simple way - no configuration, no cables and no delays. For use in small to medium-sized meeting rooms, classrooms and small spaces.
Using Kindermann Klick & Show, you can collaborate with other participants, including guests, and present audio-visual content, even without training.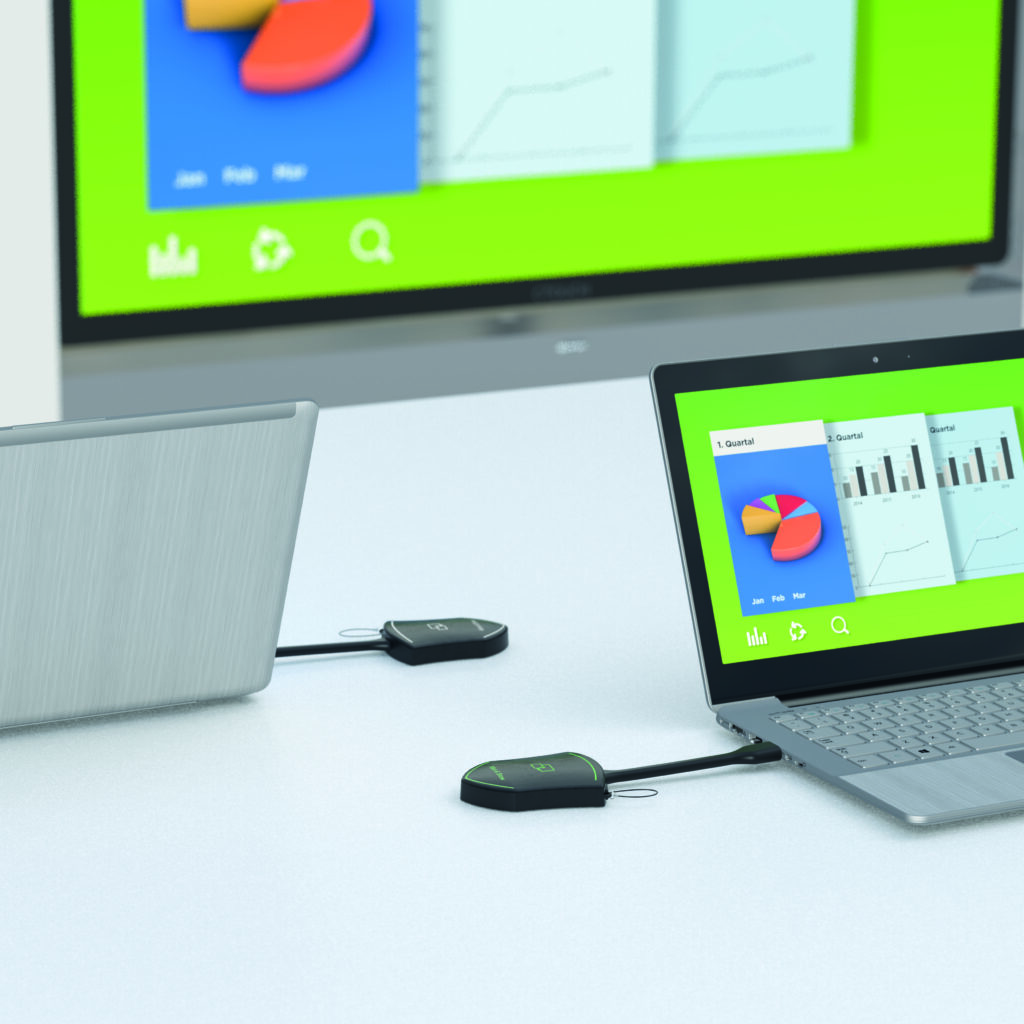 Interested in these products?
Fill out the contact form below and one of our experts will contact you to best meet your company's needs.