Print
Monitoring offers you an overview of your print fleet for preventative, control and analysis purposes. It alerts you in real time if a failure occurs, allowing you to react quickly.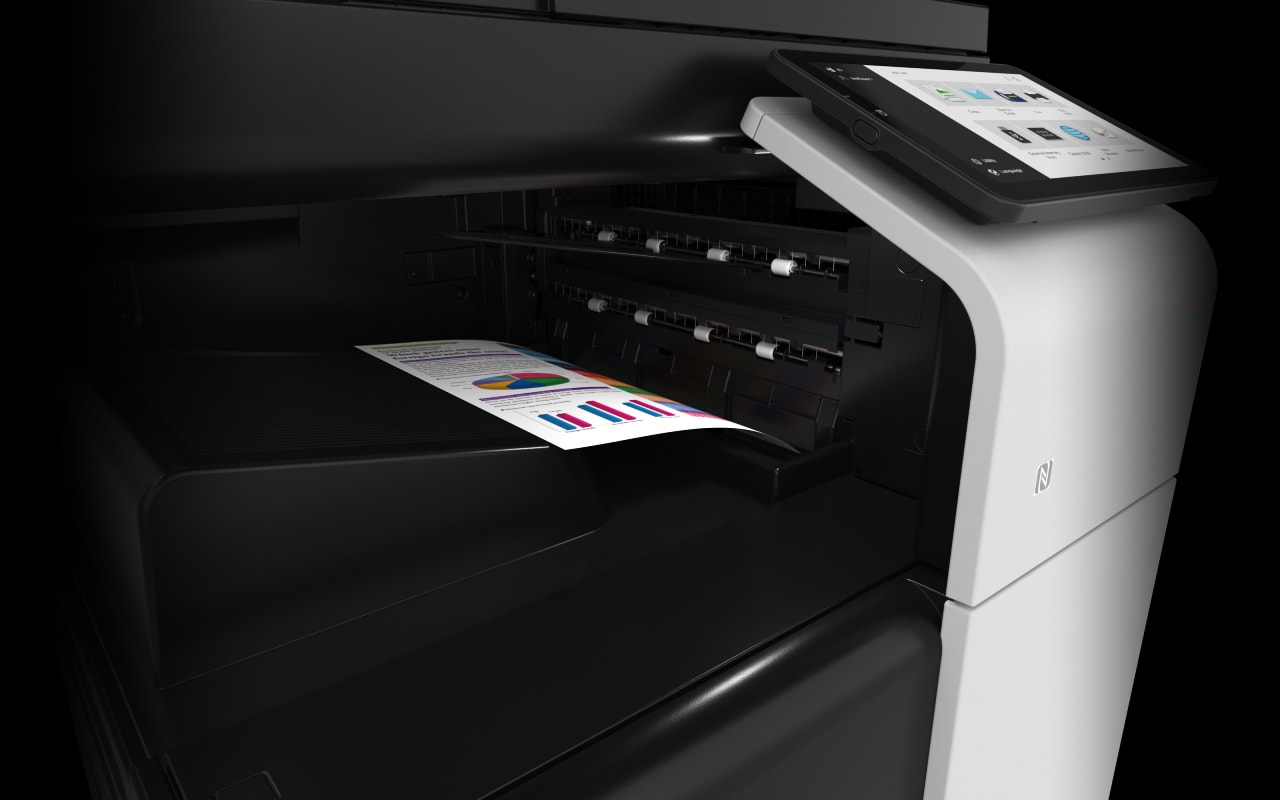 Whether a machine outage, maintenance, a parts change or a cartridge replacement, monitoring is there to warn you and prepare you for such events.
Using a centralised management solution for peripheral printing pools, you can automatically retrieve meter readings and view equipment breakdowns or failures and consumable statuses.
From a central interface, the information collected can be imported into a third-party application and used for your own ends. The generation of personalised reports can offer deeper insights into and an understanding of the pools being monitored.
You also have a notification system that sends you alerts in the event that a pool peripheral malfunctions or if a consumable level falls below the replenishment threshold.
This enables you to monitor equipment developments and usage on a daily basis. You detect weaknesses in order to improve your capacities, your responsiveness and your business as a whole.
Our service is available whatever machine you own, regardless of the brand or whether or not you have a CK contract.
Benefits of monitoring
Improve the quality of your service and business
Diagnose technical queries
Automate new cartridge orders
Avoid breakdowns and long downtime
Automate technician dispatch
Delegate cartridge replacement
Automatically produce reports and analyses