Print
The SpeechiTouch SuperGlass+ high-precision interactive display stands out for its speed, extreme precision and paper-like feel. A collaboration tool as intuitive and easy to use as a giant touch tablet.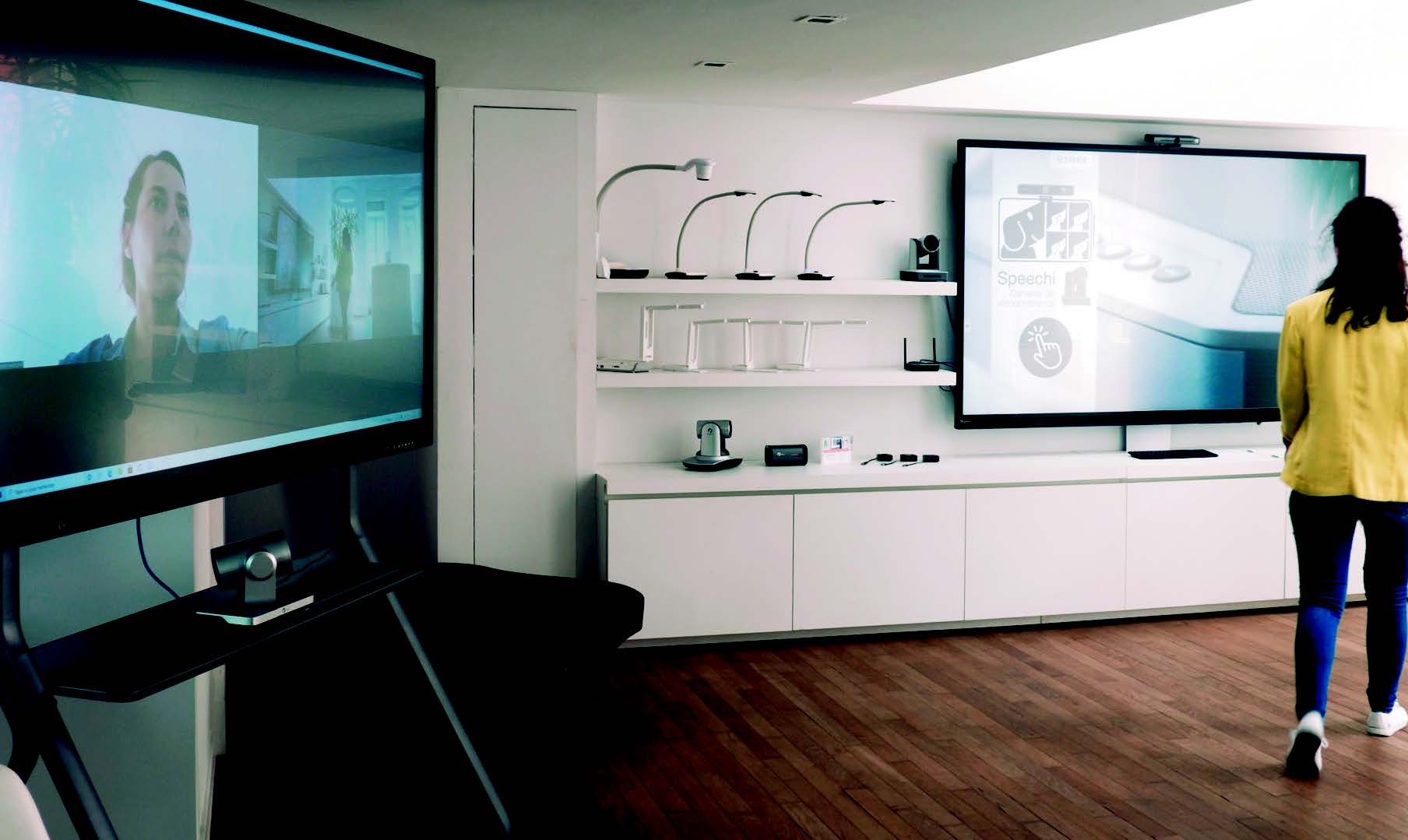 A millimeter-accurate writing experience. Precise, latency-free interaction thanks to its super-powerful Android 11.
Perfectly autonomous and very fast to start up, the Android integrated into the interactive screen allows it to transcribe your gestures in a perfectly accurate way. The interaction between the user and the screen is extremely precise, without any latency due to the power of the Android system which processes the data instantaneously.
The built-in Android system allows you to run any application from the SpeechiStore and of your choice, even the most complex to get started.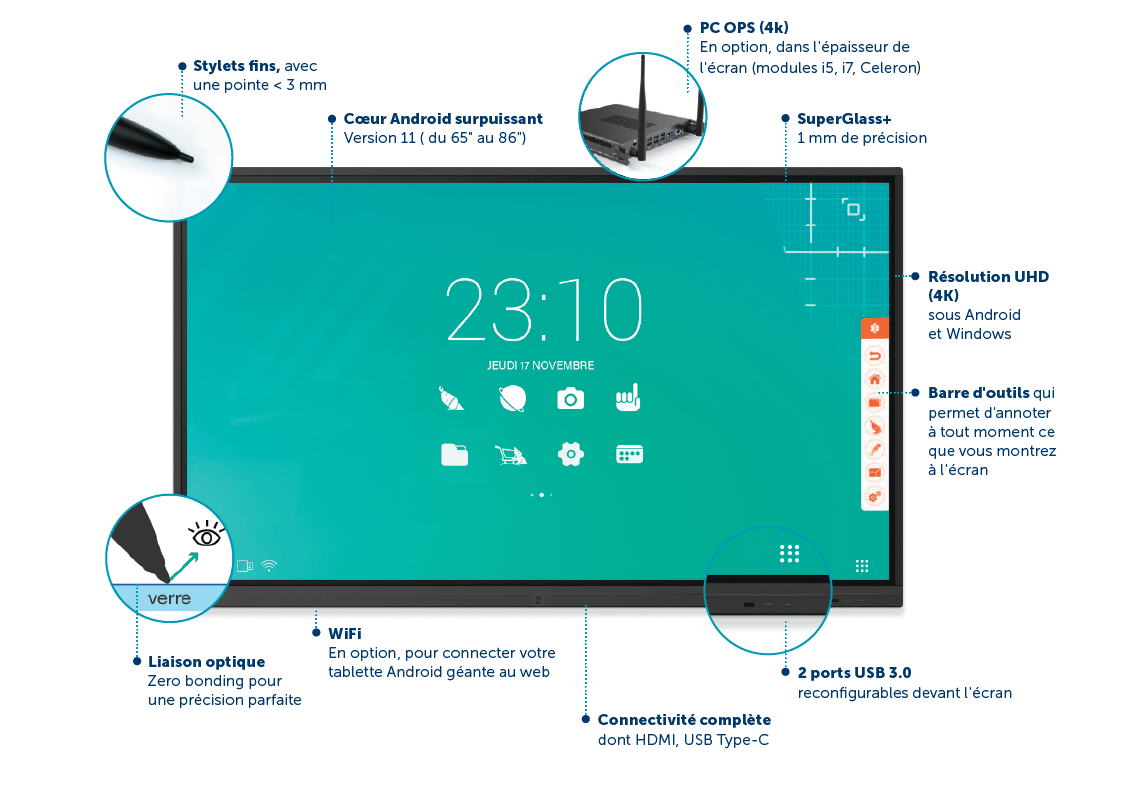 SuperGlass™ process: :
Millimeter precision through perfect optical bonding (Zero Bonding).
Gives the natural feeling of writing like on paper, above the glass surface
Two extra-fine-tipped styli for improved writing comfort
SuperGlass+ : The comfort of paper, the advantages of digital
For education: In schools or universities, the high precision and responsiveness of the screen gives you the impression of writing like on paper, with great fluidity and legibility while retaining all the advantages of digital.
For businesses: present better, communicate better. The SuperGlass™ screen is the ideal tool for broadcasting and presenting your documents, videos or other digital content during your professional meetings and training sessions. The finger/tip differentiation allows for the best use of annotation and project software such as Draft, Touchify, Ubikey, iObeya, Excense...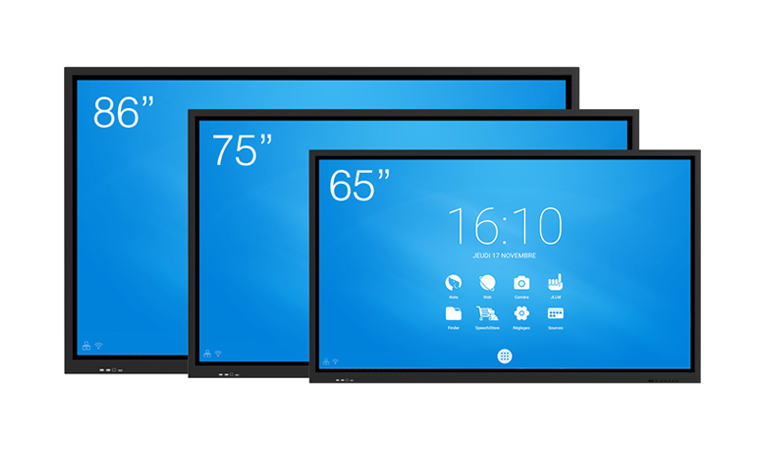 The Speechi SuperGlass+ high precision touch screen is available in 65", 75" and 86" to match your room size and needs. The entire range of touch screens is in Ultra HD 4K resolution.