At the end of 2020, Konica Minolta introduced a new generation of digital colour presses called AccurioPress C4080 Series. These entry-level presses are equipped with new features to increase the flexibility of its users.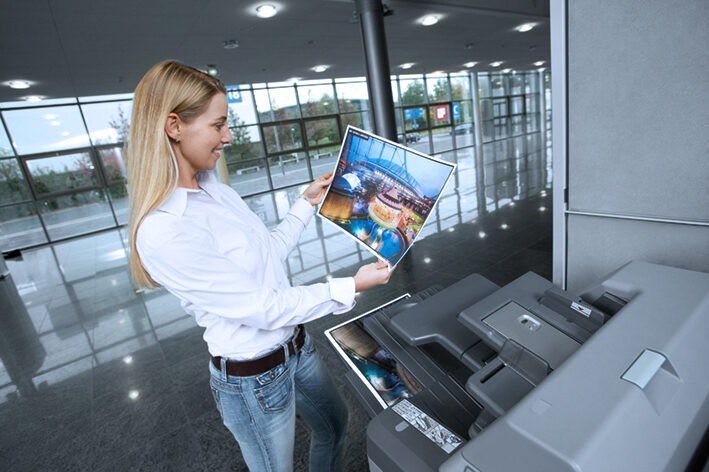 The C4080 series replaces the C3080 series, the entry-level press released in March 2018. The range includes the AccurioPress C4080, C4070 and the C4065. They are all available with a wide range of additional functions such as die-cutting and finishing modules.
" If you would like to know more about Konica Minolta presses, please contact me. I will accompany you in the areas of digital business, I can present and advise you on the products that will meet your needs.
You can also come and visit our Experience Room to discover all our activities.
We ensure that the sanitary measures guarantee a comfortable and pleasant experience. "
Jean-Marc Graff, Professional Printing Pre-sales Consultant

Flexibility and printing autonomy
This new series is equipped with a number of features that help to increase productivity. Thanks to the TU-510 inline cutting unit, prints are trimmed or folded with the folding unit. This allows you to create beautiful cut-outs for postcards or business cards.
The IQ-501 Intelligent Quality Care is integrated in this series. It will automatically create profiles, perform accurate registration and adjust colours in real time. This is a significant advantage for differentiating your prints.
Finally, the AccurioPress C4080 series uses Konica Minolta's SEAD (Screen-Enhancing Active Digital Process) colour processing technology, which ensures more accurate colour rendition even at very high print speeds.
It's more than just a digital press, it gives you the opportunity to expand your business.
The advantages of this new series :
Fully finished products, ready for delivery.
Real-time automated colour control (IQ-501)
Offers great flexibility and autonomy
Sheet length up to 34" double-sided (864mm)
Powerful finishing
Media flexibility up to 360 g/m2
High image quality - 3600 x 2400 pp
Contact our expert for more information