HP ELITEDISPLAY E-SERIES monitors
HP
Strongpoints
Available in different formats: Special screen, screen only, screen with docking station
4-way adjustment: Designed for 178 degree viewing angles
Increase your productivity with a panoramic view
Designed to increase well-being at work
Description
HP ELITEDISPLAY E-SERIES professional monitors
Style and substance merge into a new slim profile. The HP EliteDisplay E-Series offers unparalleled ergonomic flexibility and functionality.
HP ELITEDISPLAY Displays: Work in comfort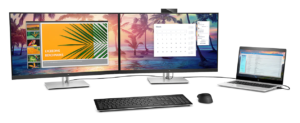 Work comfortably with HP Eye Ease, featuring an always-on low-blue light filter that protects your eyes while preserving color fidelity. Workplace well-being also includes quality computer equipment.
Curved screens that naturally adapt to your field of vision. This is the ideal position for daily use.
4-way adjustment, you can tilt, tip and swivel.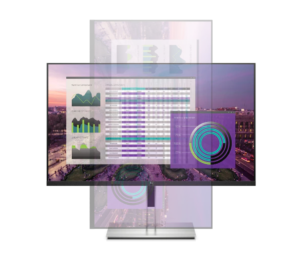 Designed for 178 degree viewing angles allowing you to work comfortably.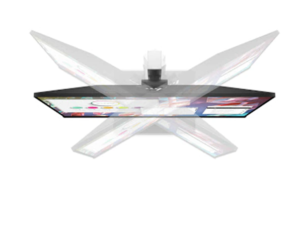 Want to know more? Contact our IT expert
Some of our partners