HP Z-Series Displays
HP
Strongpoints
High-end screens
4K resolution
Available in different sizes
Work on a large screen or multiple screens simultaneously
Description
Outstanding visual performance
From CAD models to photo editing, your projects come to life on HP Z-Series displays that give you outstanding color for every task. Choose the size, resolution, and connectivity that fits the way you work.
HP Z-Series Displays : Bring your work to life!
Experience extraordinarily sharp 10-bit color with superb 4K resolution. Boost your productivity by working on a large screen or multiple displays. Use a powerful USB-C connection to get your work done fast and clear the clutter in your workspace.
Every pixel counts
Perfect your designs, projects, and documents on a display designed to meet your needs. All HP Z displays are rigorously tested and backed by the exclusive HP Zero Extra Bright Dot Guarantee, which ensures that the display will be replaced if even the slightest bright sub-pixel defect appears.
Some examples of screens from the range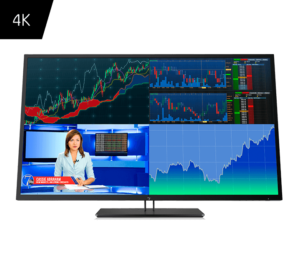 HP Z43
HP's largest 4K display
DIMENSIONS: 107,97 cm (42,51"), 16:9
RESOLUTION: 3840 x 2160, 4k
BRIGHTNESS: 350 cd/m2
---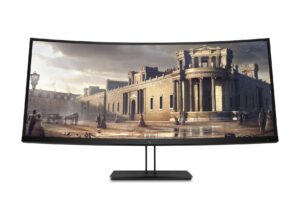 HP Z38c (incurvé)
5.25 cm (37.5 inches)
Anti-glare - LED backlighting
UWQHD + (3840 x 1600 at 60 Hz)
1 DisplayPort™ 1.2 port; 1 HDMI 2.0 port; 1 USB Type-C port
---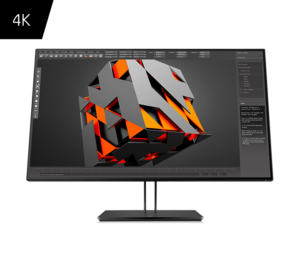 HP Z32
Elegant screen with ultra-thin frame on 4 sides.
DIMENSIONS: 80 cm (31,5"), 16:9
RESOLUTION: 3840 x 2160, 4k
BRIGHTNESS: 350 cd/sqm
---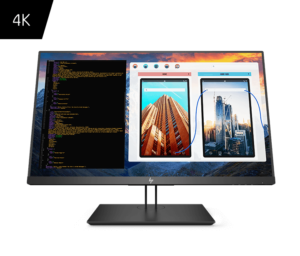 HP Z27
DIMENSIONS: 68.58 cm (27"), 16:9
RESOLUTION: 3840 x 2160, 4k
BRIGHTNESS: 350 cd/m2
---
Want to know more about the different screen sizes available or for any other information? Contact our IT expert
Some of our partners