Samsung Flip 3 – Training Board
Strongpoints
75" or 85" size
Resolution 3,840 x 2,160
Net dimensions 1721.0 x 1019.3 x 75.2 mm
HDMI In x2
USB 2(Main/Tray), 2.0/3.0 External(Tray)
Bluetooth
WiFi / RJ45
Description
Unleash the potential, in business or at school
With the Samsung Flip 3 Training Board, enter the new era of interactive training. With a simple gesture: annotate, draw, teach, train, collaborate…
With the Samsung Flip 3 75 ", enter the era of interactive learning.
With a simple gesture: annotate, draw, present, navigate, share…
Secure, flexible and customizable
An industry-leading natural, tactile writing experience.
Infrared touch technology ensures a smooth writing experience with only 34ms of latency. Multiple users* can collaborate at the same time and enjoy a writing experience as natural as handwriting. Make a mistake? Simply erase it with your hand.

Unleash your creativity!
And for even more creativity, enjoy the watercolor or oil painting mode, with real brushes, an expanded color palette and an advanced thickness recognition system. All with a real precision of 2048 pressure points..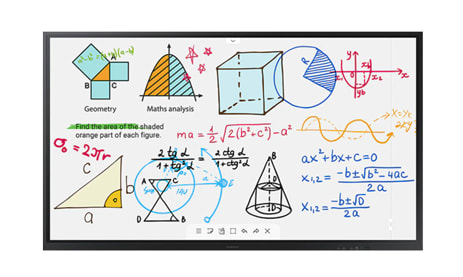 Digital collaboration at your fingertips with an OPS
More simplicity, to work in a familiar environment (e.g. Windows) and more freedom, to teach with the educational software of your choice. Provide blended or remote learning with video conferencing devices that can be connected to the OPS.
Present your projects or courses easily
Wirelessly distribute your content from your PC or smartphone. Connect up to 50 devices (tablets, phones, PCs) of any OS type to the Samsung Flip 3 and display the screen of up to four people simultaneously. You can annotate, correct, take screenshots as you wish.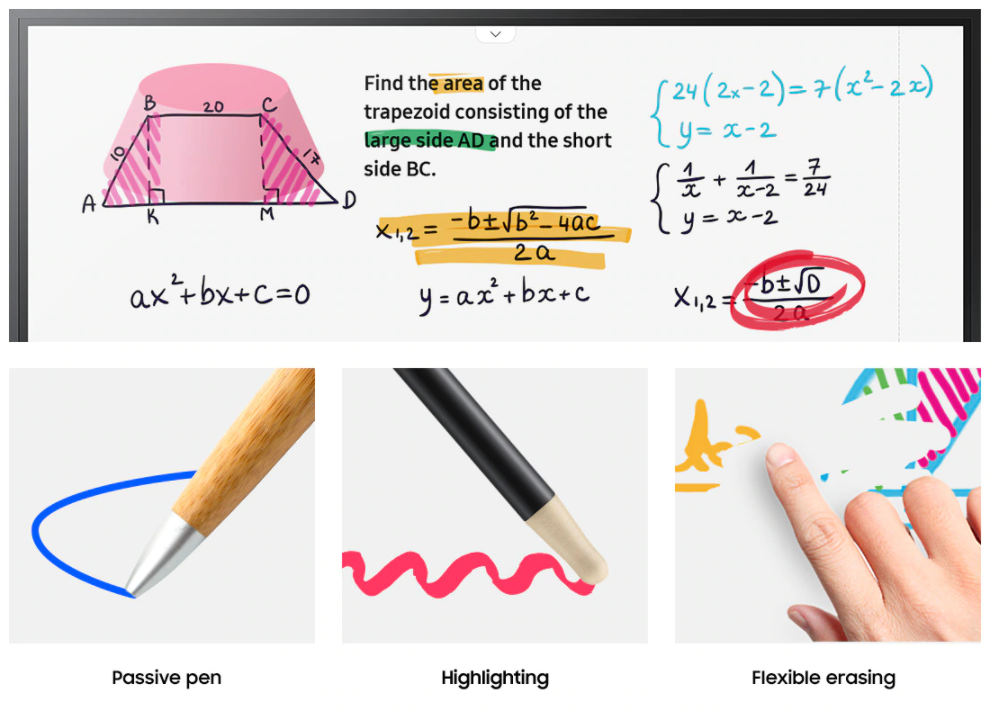 More performance with Samsung Flip 3
20% more memory* to teach, work, and collaborate even more smoothly. Twice the storage* to store even more content on the Flip, while enjoying increased performance.
Some of our partners