Did you know that 82% of companies consider that the management of incoming documents is a critical function in their organization? Generally photocopied to be distributed manually to the various contacts, these documents are at best digitized to be renamed, classified and distributed.
Stop hoarding paper in the office. Start your digital transformation
Input scanning,
Dematerialization of business processes
Better efficiency
"Since 2011, CK has been our partner in the digitization of all daily paper mail received by Bâloise Luxembourg (as part of its insurance activities) and has always adapted the processes according to our needs, in close cooperation with us."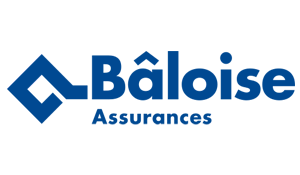 Scan, index and convert your paper documents as soon as they are created or received. Processing paper documents slows down your business and inevitably increases costs, privacy, security and compliance risks. Our experts will help you go paperless.
We'll work with you to identify the points at which paper documents reach your department and establish a program to free up your workspace from paper.
From the dematerialization of incoming mail for a specific department or service, to the dematerialization of all your company's incoming flows, our experts are at your disposal to assist you.
Process (in our premises) :

The work can also be carried out directly on your site.
Options :
Classification of documents
Mission of accompaniment to the dematerialization of the business process
Possibility of carrying out the service in-situ (deployment of resources and/or necessary equipment)
Doc.SERIES solutions (Electronic document management)
Discover our other services :
Need more information ? Contact an CK expert.