Giving meaning to the digital transformation is a direction that we are more and more inclined to follow at work. A job is no longer chosen primarily on the basis of salary, but on the basis of the meaning we give it. This requires reflection and consultation in order not to have anything imposed on us. Transforming oneself must also have a meaning: "what" (to do), "how" (to do it), "for when" (to do it). No technology can tell you where you want to go. If digital transformation is not driven by the company's management, how can it be legitimate ?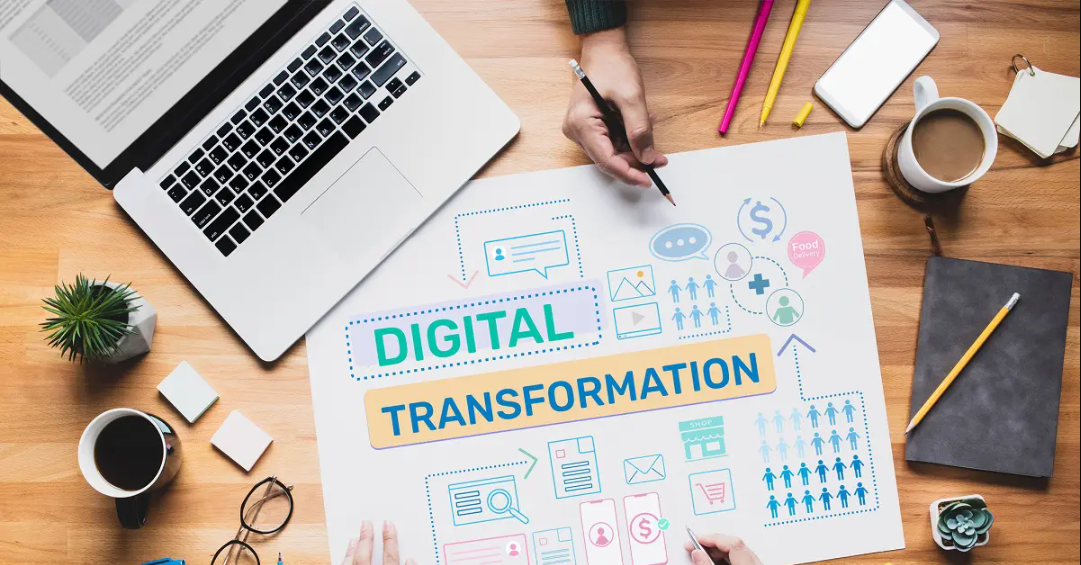 Taking ownership of the idea of digital transformation is the first step that conditions the success of a project; a step that is far from being systematized within the management and operational departments.
When a project becomes complex, it is often because the organization has not appropriated the idea of its digital transformation. It finds itself overwhelmed by the project and tends to think that it was easier before. To turn things around, you need to be able to take your head off the wheel and look as far as possible to the horizon.
To become aware of the digital transformation is to understand its "raison d'être": the emergence of new economies, new ways of working, new methods of collaboration... Interaction with third parties (customers, administrations, partners, employees) is the trump card of the digital transformation.
In the second phase, you have to explain the why and the how. Making the various employees understand the new directions taken to transform themselves will help to obtain their support. Digital transformation is not only a technology story, it is above all a project that involves the company's strategy and what it wants to do tomorrow.
Broaden the field of vision
Many companies make technology investments, but are they always appropriate to their needs?
Today, a digital transformation project should not be a one-task project. The company must transform itself consciously, i.e. be in line with who it is and what it wants to do tomorrow. This will condition the right technological choice, which will go beyond a response to a specific need at the moment.
Some companies are forced to restructure their project because they have invested in "state of the art" solutions, which in the end are unable to communicate with each other or to respond effectively to needs.
Wanting to place a technology at all costs is a nonsense. On the other hand, offering the right technology, i.e. the one that will best suit your organization's needs and that will be able to evolve according to its future requirements, is relevant.
Putting situations into perspective and thinking in the long term, while knowing how to move forward step by step, is what gives meaning to digital transformation.
Source : Our partner Konica Minolta